Facebook Friends Specials. Join our friend list and SAVE $$$!
Service with a Difference

GA Floors and More professionals make a point to exceed your expectations and earn your repeat business with every task we undertake. You receive safe, effective carpet and rug cleaning services for all your residential and commercial requirements, from licensed personnel and a company that takes your satisfaction seriously.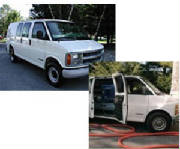 GA Floors and More service professionals arrive fully prepared with all the supplies and equipment needed to provide a noticeable difference in the cleanliness of your environment. Versatile cleaning packages are fully customizable to fit your schedule, budget, and special needs. Have us clean as much, or as little, as you desire and take advantage of flexible hours and daily, weekly, or monthly availability and ongoing or one-time service.

With our growth from our satisfied customers and referals we may or may not be able to get to you with "Same Day Service" but we will within two days and we gaurantee we are Worth the Wait with our service and price!!!
Click to watch us clean a NASTY carpet!
Don't be fooled by CHEAP price ads for Whole House cleaning or $9.95 per Room, watch this recent News Investigation video.
Carpet Cleaning Scams News Investigation. Click this Link.
Are Dust Mites Invading Your Carpet?

Ever wondered why you might be sneezing and coughing at an alarming rate, or why your children are often ill? The answer to that question may be as easy as looking at your carpet! GA Floors and More cares about how your floors look and about those who play on them!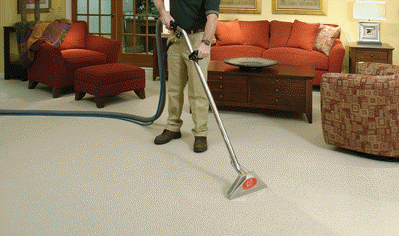 CALL GA Floors and More, YOU WILL BE GLAD YOU DID!!!!!
Unfortunately, water emergencies happen. Floods, broken pipes and water heaters, over flowing toilets, etc, can all create potential property and health damaging situations. We are certified, trained and experienced in water damage restoration. Your first call after getting the water source under control should be to us. We can handle all aspects of the clean up and repairs, including working directly with your insurance company. We are fully insured and can take charge of the total job so you do not have to deal with multiple repair people, companies and bills.

What to do when you have a flood:

Stop the source of the water.

Disconnect any electrical appliances, etc. in the affected area...don't forget the furnace!

Survey the Damage. Call GA Floors and More, we can advise you what to look for.

Call your homeowners insurance or landlord. The damage you see may only be a part of the picture. Making a report to the insurance will put you on record as to taking the proper steps to insure minimal damage.

If the water leak is from the septic line or system Do Not come in contact with the water. This could be a heath risk for you or anyone in your home.

Remember, moisture can fill your home when you have a flood, minor one. This moisture can damage furniture and even when they are not in the flood area.

Do not turn up the heat. When there is an excess amount of water in the house, heat will speed up the growth of mildew.

Call a certified water Damage Restoration Technician, Call us!
We have the education, experience and equipment to take care of any water damage emergency. We can work directly with you or your insurance company and get you back to normal in a minimal amount of time.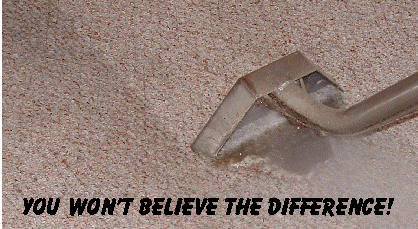 Here's what our customers are saying...
Your service personal are very nice and did a great job and they even showed up on time.
Mary Johnson, Powder Springs

We were very pleased with our carpet cleaning and we did not pay more than we were quoted unlike the previous carpet cleaning company who tried add on for "Heavy Soiled Deep Cleaning".
Tim Poliva, Carrollton

We thought we would have to replace the carpet but your company saved us big bucks when we really did not have the money to spend and it looks Great!
Karen Micheals, Douglasville

Just wanted to say thank you for a job well done and tell you how polite and well mannered your service tech was at our home. He done a great job and the price was unbelieveable. You have made us a customer for life.
Angela Nickles


Carpet Cleaning in Villa Rica, Carpet Cleaning in Douglasville, Carpet Cleaning in Carrollton, Carpet Cleaning in Marietta, Carpet Cleaning in Atlanta, Carpet Cleaning in Temple, Carpet Cleaning in Hiram, Carpet Cleaning in Bremen, Carpet Cleaning in Atlanta, Carpet Cleaning in Rockmart, Temple, Bremen, Atlanta, Villa Rica, Douglasville, Carrollton, Marietta, Hiram